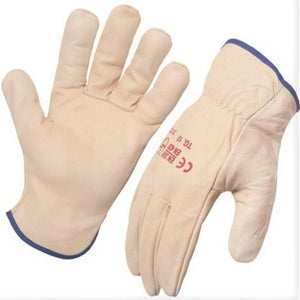 These general purpose riggers gloves are made from premium, soft, pliable cowhide leather. The elastic shirred wrist and the winged thumb design provide a more comfortable and secure fit. They keep your hands free from dirt and grime, and provide good protection against abrasion, making them perfect for handling our fire pits.
Made from premium A-grade full grain cowhide
Available in sizes XL and 2XL.